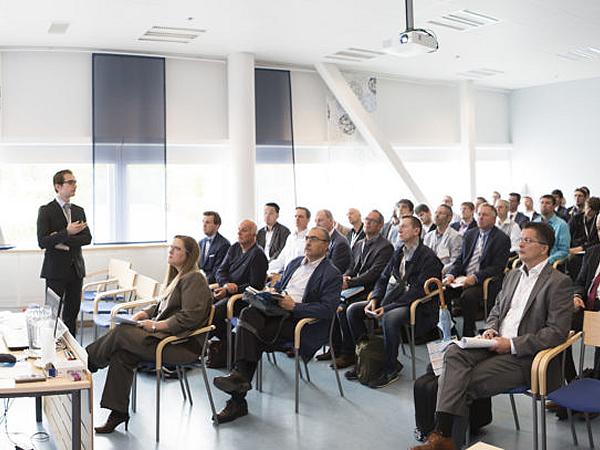 The GPD workshops are organized just before the Conference on 25th - 26th of June and they offer a great opportunity to dive deep into different topics.
This year we have 19 workshops thanks to our dedicated workshop organizers!
Today I would like to highlight a couple of great workshops which still have a few seats left. The first one is Demystifying Internet of Things (IoT). The workshop is coordinated by Glaston and has speakers from different industries sharing their stories and insights about IoT. The workshop is divided into 3 parts:
Explaining IoT tech - basic building blocks by

Beckhoff, Siemens

, and

Cybersecurity

Machine learning, AI and Big Data - how to use the data by Associate Professor Heikki Huttunen from

Tampere University

and representatives from

Glaston

Group
AR, VR, XR by Kari Peltola from

Wakeone

and Sauli Kiviranta from

Delta Cygnia Labs

and

Glaston

Group
The detailed program can be found here.
The next highlight is Lean Service Creation Course by Futurice. It combines the best practices of Design Thinking, Lean Startup, and Agile Development. The main focus areas of the day are:
Customer centric co-creation

Self-guiding teams

Innovation culture

Build - measure - learn

Change management
Check out the program here.
Two more highlights are Transportation of float glass by inloader trailers by Albert Balke and Water-Glass facades: construction aspects, structural and energy performance of incorporated fluid-glass hybrids by Dr. Matyas Gutai.
To register for the event and workshops please click the button below. If you have already registered but you haven't registered for the workshops yet, you can contact me directly.