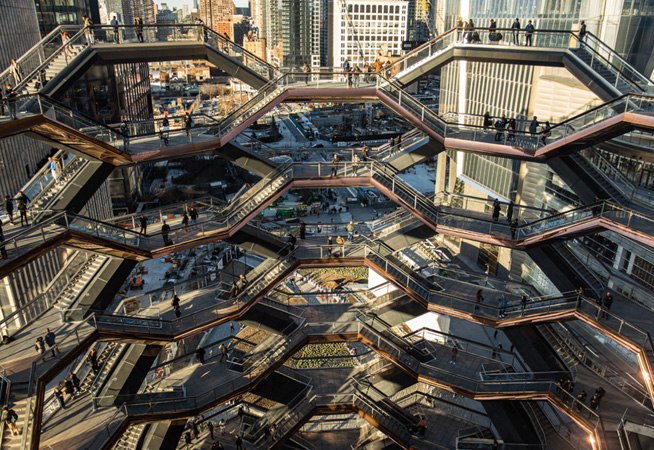 On 6 December 2019, the project of the Vessel won a major prize at the World Architecture Festival in Amsterdam. A note from the jury explained the reason for the award, "People engage with this platform in a new and innovative way. It has clear structural innovation which offers all communities in the city the potential to devise new creative moments in peoples' lives."

Built to plans by British designer Thomas Heatherwick, the elaborate honeycomb-like structure rises over 16 floors and consists of 154 flights of stairs, 2,500 steps and 80 platforms that visitors can climb. The copper-clad steps, which are arranged like a jungle gym and modelled after Indian step wells, can each accommodate 1,000 people.
The Croatian company FORMATOR safety glass, based in Rijeka, produced the 4,000 square meters of 1010.4 low iron tempered laminated glass with SentryGlas® interlayer. The production of the low iron glass was very challenging, as the tolerances of the shaped glass were very strict. TYROLIT took up the challenge and delivered its flat peripheral diamond wheels on vertical CNC machines. FORMATOR employed both segmented and trapezoidal peripheral discs with diameters of 200 mm to reach tolerances near zero.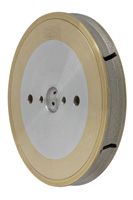 FORMATOR employees working with laminated glass not only benefited from the perfect edge processing, but also from the high feed speed and the optimal start-up of the wheels. In addition, the long service life of these peripheral grinding wheels made fewer interruptions necessary for wheel changes and consequently also brought economic advantages.