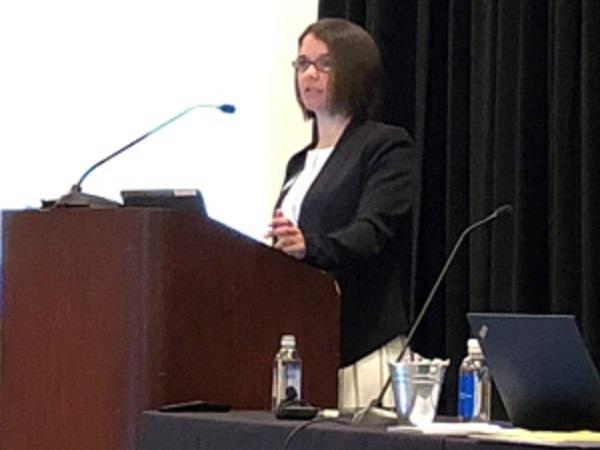 At the AAMA Western Region Summer Summit, Janice Yglesias, AAMA Executive Vice President, provided an overview of national developments for a range of topics, including AAMA's education programs, the AAMA Field Test Agency Accreditation Program, ENERGY STAR®, codes and more.
Education Programs
Version 2.0 of FenestrationMasters professional education and certification is targeted for release late this year and will include updated training material, content repackaged into shorter segments and upgraded technology to enhance course delivery.
The InstallationMasters Replacement program was released in July 2017 with added content based on AAMA 2410 and enhanced illustrations. The New Construction program, targeted for release late this year, will add content based on AAMA 2400 and FMA/AAMA/WDMA-500 (FPIS).
Field Test Agency Accreditation Program
AAMA has expanded the pool of agencies to meet market demand and reduce the use of non-accredited service entities. AAMA field test standards (AAMA 501 and 502) mandate that tests be conducted by an AAMA-accredited lab.
The largest hurdle to accreditation is lack of a documented Quality Management System (QMS) that meets AAMA Laboratory Accreditation Program Operations Manual - Laboratories and Test Agencies Performing Onsite Testing of Fenestration Product (AAAMA LAP-3), making it hard for an unqualified firm to get accredited.
More test agencies accredited to perform testing on installed products will improve the industry by promoting consistency in the administration of field test methods, potentially reducing testing costs due to increased competition and improving geographic coverage.
More details on the program are available in the form of a webinar, available online.
Environmental Protection Agency (EPA)
The Lead Renovation, Repair and Painting rule for homes built before 1978 stays as-is after the federally mandated two-year review of the economic impact.
This includes no reinstatement of the "opt-out" provision, based on new studies indicating higher adverse health effects due to lower than expected levels of lead exposure. The EPA Office of Inspector General is also reviewing the rule to determine whether the EPA has an effective strategy to implement and enforce the rule.
Compliance with the formaldehyde standards for composite wood products became a requirement on June 1. It applies to hardwood plywood (HWPW), Medium Density Fiberboard (MDF) and Particleboard (PB). AAMA is also monitoring EPA's proposed amendments to the National Emission Standards for Hazardous Air Pollutants (NESHAP) for Surface Coating of Wood Building Products. While they do not introduce substantive changes, they bear watching.
Prop 65 Labeling Changes
New labeling requirements will take effect August 30 to identify products with ingredients "known by the State of California to cause cancer or birth defects." The changes do not affect who should label or what should be labeled, but rather modify the appearance and wording of the label and at what point in the transaction process the warning needs to be provided.
The Buy Clean California Act (AB 262)
Enacted last October, AB 262 requires the state Department of General Services (DGS) to establish a maximum acceptable Global Warming Potential (GWP) to each category of eligible materials, which includes flat glass. This determination is based on Environmental Product Declarations (EPDs) that have undergone critical review. By July 1, 2019, suppliers must submit a current EPD. For more information, visit this online resource.
International Code Council (ICC) 2021 Code Development
The ICC Group A cycle, which includes fire safety, egress and general provisions in the International Building Code (IBC), the International Fire Code and the International Wildland Urban Interface (WUI) Code, held Committee Action Hearings (CAH) in late April and posted results on May 30. The next milestone is the CAH Public Comment Deadline on July 16, followed by Public Comment Hearings (PCH) being held October 24-31 in Richmond, VA.
Western Region Code Update
Of major note, Washington state, on March 22, signed SB6109 into law, which mandates statewide adoption of portions of the 2018 International WUI Code and authorizes cities and counties to adopt the entire IWUIC.